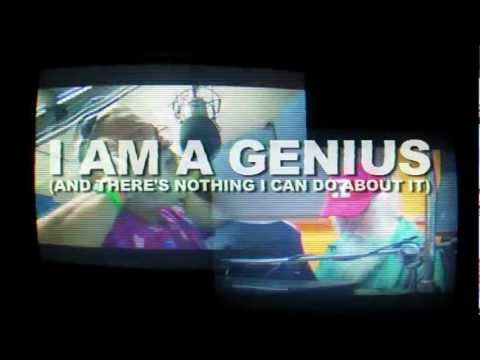 Remember how we followed Hifiklub and Arnaud Maguet's adventures with R.Stevie Moore in Nashville? Well the movie I Am A Genius (And there is nothing I can do about it) is now ready, and it will premiere this july at Midi Festival. You'll also be able to get a DVD+ 7″ on www.ldrr.com in September, but if you can't wait, here's the trailer. /// Vous vous souvenez comme nous avions suivi les Aventures d'Arnaud Maguet et Hifiklub avec R.Stevie Moore à Nashville ? Et bien le film I Am A Genius (And there is nothing I can do about it) est prêt, et il sera présenté en avant-première en juillet au Midi Festival. Vous pourrez aussi vous procurer un DVD+ 7″ sur www.ldrr.com en septembre, et pour vous faire patienter, voici le trailer.
And on the 10th day, Hifiklub and Arnaud Maguet had to leave Nashville and their genius buddy R. Stevie Moore.

Watch days 1 to 9 here
Before Arnaud Maguet and Hifiklub have to say goodbye to R. Stevie Moore, they take a loooong look at him.
Yesterday Hifiklub and Arnaud Maguet gave us 7 short films they made while hanging out and playing with R.Stevie Moore last week in Nashville.
Here's Day 8.
Day 8

R. Stevie Moore is a genius. And there's something our southern friends from Hifiklub and director Arnaud Maguet can do about it: go to Nashville, play with him and document it.
After the jump you'll find seven short films of the first seven days they spent together in Tennessee.
More to come tomorrow!