Décidément nos copains d'I Heart Bruxelles ont la frite en ce moment. Après Elzo Durt qui dévoile la cover de l'album à venir de La Femme, c'est aux tour du collectif Hell'o Monsters de faire parler de lui. Les créatures de Jerome Meynen, Antoine Detaille, et François Dieltiens envahiront la Galerie du Jour à la fin du mois avec une expo, Modern Ghost². Et si vous deviez, comme nous, tomber amoureux d'un de leurs monstres, sachez qu'un fanzine, des t-shirts sérigraphiés et un foulard seront édités en série limitée par agnès b. à cette occasion. /// Our I Heart Brussels buddies have been on a roll lately. Last week, Elzo Durt was unveiling La Femme's upcoming album's artwork, and it is now Hell'o Monsters' turn to get attention. Jerome Meynen, Antoine Detaille, and François Dieltiens' creatures are taking over the Galerie du Jour later this month, with an exhibition called Modern Ghost². And if, like us, you were to fall in love with one of their monsters, know that agnès b. will especially produce a fanzine, a scarf, and silkscreen printed T-Shirts.
| | | |
| --- | --- | --- |
| | | |
Le gros copain des enfants devient celui des plus grands. La marque danoise Soulland s'offre Babar pour sa nouvelle collection capsule qui sortira au printemps prochain. À l'occasion des 80 ans du célèbre  éléphant, Silas Adler, créateur de la griffe et représentant de la hype venue du froid, introduira Babar en bonne et due forme dans le monde de la mode pour la première fois à travers une ligne pour homme composée de tee-shirts, chemises, shorts et sweat au motifs rétro enfantins de Jean De Brunoff. Et quand Babar se taille un costume c'est chez les branchés qu'il le fait puisque la collaboration aura sa vitrine dédiée et sera distribuée en exclusivité chez Colette du 1er au 6 avril, puis passera par New-York et LA chez Opening Ceremony ou encore à Bruxelles chez Hunting & Collecting.
Children's big buddy becomes friends with adults.  Danish brand Soulland got Babar for its new capsule collection which will be released next spring. For the 80th anniversary of the famous elephant, Silas Adler, designer of the brand and « hype from the cold » representative, introduces properly Babar in the fashion world for the first time through a men's line  composed with t-shirts, shorts and sweaters printed with childish retro motifs drawn by Jean De Brunoff.  When Babar suits up, he does it as a hipster as the collaboration will have its own dedicated window and will be distributed exclusively at Colette from April 1 to 6, and then stopping by  New York and LA at Opening Ceremony or in Brussels at Hunting & Collecting.
| | | |
| --- | --- | --- |
| | | |
Ami Bruxellois, Paris vient à toi. Du  6 au 29 septembre, la boutique MAPP invite Artisan Social Designer. Le collectif parisien qui rassemble les productions d'artistes et de designers émergents exposera cette nouvelle génération pour qui le travail manuel est essentiel et permettra de découvrir en avant première une sélection de pièces visibles à Paris pour l'année 2012/2013. Rendez-vous sur l'événement Facebook pour le programme détaillé. Profite bien de ces chouettes artisans du design.
Arnaud Efoe
Too hungover to go out? No problemo, all you have to do is to click HERE to buy Brussels based Art Collective Hell'o Monsters new T-shirts.
La flemme de sortir? No problemo, il vous suffit de cliquer ICI pour commander les nouveaux T-shirts du collectif de Bruxelles Hell'o Monsters.
Celle qui n'a pas quitté nos playlists depuis Auckland, avec ses comptines dark arrosées de sirop kiwi acidulé, est de passage en Europe. La Néo-zélandaise Princess Chelsea viendra jouer son album Lil' Golden Book à Bruxelles le 24 mai chez Madame Moustache, puis à Paris le 25 au Point Ephémère. Pour fêter la réunion de 2 numéros (Auckland et Bruxelles), I HEART vous offre des places pour les 2 dates. Envoyez vos nom et prénom + la ville où vous voulez assister au concert + « Monkey Eats Bananas » en objet de mail à concours@iheart-magazine.com .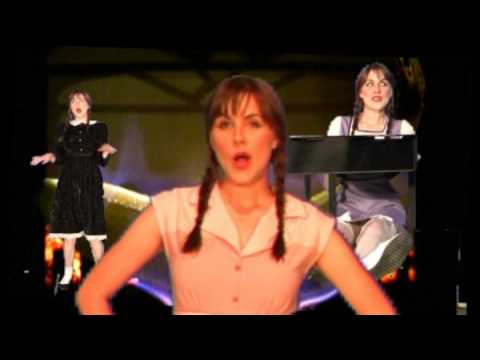 keep looking »